Workshops
Workshops:
Speaker 1: Dom Weinberg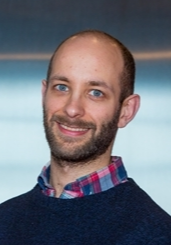 Dom Weinberg has been a PhD candidate at Utrecht University's department of Interdisciplinary Social Sciences: Youth Studies since 2017. He works on the interdisciplinary Youth Got Talent project.
The YOUth Got Talent project is an interdisciplinary approach to understanding the link between a low socioeconomic status and poorer adolescent (mental) health, and lower wellbeing. Adolescence and young adulthood are pivotal life phases, when young people are thinking about their future and goals, in which socioeconomic status, social participation, (mental) health, and wellbeing are formed. In this project Dom Weinberg and his fellow researchers are collecting quantitative and qualitative data from hundreds of young people in the Netherlands.
Together with societal partners, such as the City of Utrecht and MasterPeace, this interdisciplinary research initiative will help to identify ways to optimise youth's potential for societal participation, health, and wellbeing, and will help to improve interventions and policies.
Speaker 2: Eva Jaspers

Eva Jaspers is an associate professor of the Utrecht University Sociology department, where she has been working since 2010. Among her research interests are ethnic inequality, gender roles, interethnic contact and attitudes, and research methods and data collection.
Speakers 3: Merel de Buck & Elisabet Rasch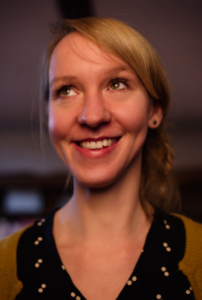 Merel de Buck is a PhD Candidate at the department of Cultural Anthropology. She uses perspectives from political, legal and feminist anthropology to study everyday popular experiences, public discourses and the empirical reality of social contestation.
In her current PhD research, she studies two interrelated projects in Guerrero, Mexico. The region hosts a mosaic of ethnic, linguistic and cultural groups like mestizos, Afro-Mexicans and several indigenous peoples. This cultural heterogeneity mirrors the social movements under study: the intercultural university UNISUR (Universidad de los Pueblos del Sur) where adolescents from marginalized, rural areas receive political and emancipatory education; the community police organization UPOEG (Unión de Pueblos y Organizaciones del Estado de Guerrero) made up of organized communities defending the rural areas from drugs violence. The research focuses on social contestation in the fields of education and security, and contributes to conceptual debates on sovereignty, state, authority and cultural politics.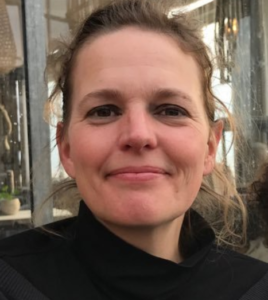 Elisabet Rasch's research topics include (indigenous) mobilization toward neo-liberal policies, development politics, mining, local politics, citizenship, and democracy. Her regional specializations are Guatemala and the Philippines. She is also exploring debates around virtual ethnography, blogging and open access journals.
The topic of her research is activism against large-scale development projects that often involve the large-scale extraction of natural resources in Latin America (Guatemala), Southeast Asia (The Philippines) and Europe (The Netherlands and possibly England/Ireland in the future). Since the 1980s the number of transnational companies that have entered (often indigenous) locales with the intention of starting up large scale development projects, such as mining for gold, building hydroelectric dams and fracking for shale gas, has increased enormously. This development has everything to do with the globalization of markets and changed national legislation that makes it more attractive to companies to engage in processes of massive natural resource extraction in other countries than their own. In many cases governments have granted permits to foreign companies for exploration and/or exploitation without prior consultation of the local population. At the same time the recognition of indigenous peoples, as well as processes of decentralisation has created possibilities for (indigenous) citizens to organise themselves against such large scale development projects. Her research is located at the crossroads of these developments where different actors – the state, mining companies, (indigenous) activists– engage in the struggle over development and the governance of natural resources.
Speaker 4: Onur Sahin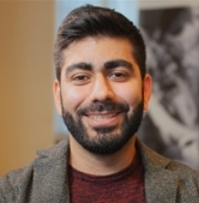 The last speaker we would like to announce is Onur Sahin. Diversity and inclusivity are hot topic these days. Almost every organisation has something to say about it. It is also often discussed in political and societal discussions. The questions is no longer whether diversity and inclusivity are desired, the question is what we can do about it. Onur researches the social psychological processes that play a role in diversity and inclusivity. For example, he looks at the perspective of the minority: How does the feeling of being 'dissimilar' to most others in a group play a role in feelings of inclusion?
Furthermore, he researches how organisations implement and communicate diversity policies and what is effective. During the conference Onur will give us an interactive workshop about measuring prejudices and tell us something about diversity policies.